The Uses of Desheng Geomembrane in Ecological Environment
---
Today, Desheng synthetic materials will introduce and analyze the role of composite geomembrane in the ecological environment.
The extensive application of composite geomembrane has played a protective role in the ecological environment. This is an indisputable fact. Let's make a detailed analysis of this fact.
First of all, the ecological slope protection engineering system is to adopt soft materials to build flexible slopes and retaining walls, and to complete the planar greening of reservoirs and slopes, which truly reflects the construction of environmental protection, energy saving and deep breathing ecological green projects. Engineering does not need high energy consumption, high pollution steel, lime, stone and other hard materials, composite geomembrane can also be used for vertical or near vertical pen steep rock slope, drainage ditch and reservoir repair. Composite geomembrane is a new kind of green geotechnical material. It has the advantages of light weight, convenient transportation and easy construction.
Secondly, it can be applied to greening on three-dimensional, sloping and high slopes, so that the moisture can convection with each other in the soil, which is necessary for vegetation growth. Moreover, it will never cause fruit or soil erosion because of rain or watering. Moreover, composite geomembrane is a kind of reality that plants always need to sow fast, permeable and impermeable, and grass can grow from outside or inside. One kind of vegetation is extremely good. The root system of vegetation can grow freely between bags. The root system connects each composite geomembrane into a solid and permanent ecological slope protection.
Tests show that the composite geomembrane has a strong resistance to determinate depth of acid-base chemicals and can be used in a large number of liquids and major contaminated areas. Biodegradable and bio-destructive composite geomembranes adopt American special prescription materials, which do not support, attract or assist fungi to grow, and are immortal, non-decaying and non-metamorphic.
The anti-ultraviolet composite geomembrane contains carbon ink and other anti-UV factors. Through four deceleration experiments conducted by GRL, the pressure of 260 kPa is imposed on the water-air interface at 25 degrees Celsius. When the Pyramid is properly installed and completely covered, the life of the composite geomembrane can reach more than 200 years.
Characteristics of composite geomembrane: Composite geomembrane has high strength, good elongation, large modulus of deformation, acid and alkali resistance, corrosion resistance, aging resistance and good impermeability.
Widely used in water conservancy, municipal, construction, transportation, subway, tunnel, engineering construction seepage control, isolation, reinforcement, crack prevention and reinforcement and other civil engineering needs. It can be used in unconventional temperature environment because of the selection of polymer materials and the addition of anti-aging agent in the production process. It is often used for anti-seepage treatment of dykes, drainage ditches and waste yards.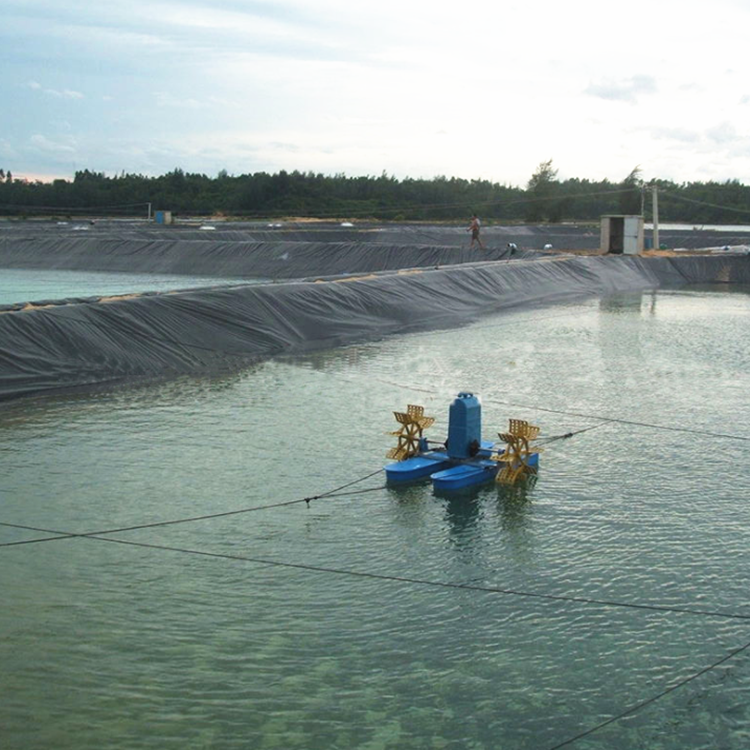 If you want to know more about composite geomembrane, please visit the company website. The geosynthetics products produced and sold by the company are exported to Southeast Asia, Korea, Japan, South America, Australia and other countries besides satisfying the domestic demand, and have won unanimous praise from customers at home and abroad. The company's after-sales service system is perfect, looking forward to sincere cooperation with friends at home and abroad.
undefined