Sponge City Construction and Geosynthetics (1): Concept and Connotation of Sponge City
---
In April 2012, the concept of "sponge city" was first put forward in the "2012 Forum on Science and Technology for Low-Carbon Cities and Regional Development". On December 12, 2013, General Secretary Xi Jinping emphasized in his speech at the Central Working Conference on Urbanization that "when upgrading urban drainage system, priority should be given to the retention of limited rainwater, the priority should be given to the use of more natural forces for drainage, and the construction of natural storage and storage. Sponge City of Natural Infiltration and Natural Purification. However, the "Technical Guidelines for Sponge City Construction - Construction of Rainwater Systems with Low Impact Development" (Jiancheng Letter [2014] 275) and Qiu Baoxing's "The Connotation, Ways and Prospects of Sponge City" (LID) clearly define the concept of "Sponge City". That is to say, cities can be like sponges and have a good "ability to adapt to environmental changes and cope with natural disasters". Elasticity ", when it rains, it absorbs water, stores water, seeps water and purifies water. When it needs, it releases the stored water and makes use of it. Improve the function of urban ecosystem and reduce the occurrence of urban floods.
Generally speaking, the construction of sponge city mainly includes three aspects:
(1) Protecting the original ecosystem;
(2) Restoring and restoring damaged water bodies and other natural environments;
(3) Use low-impact development measures to build urban ecological environment.
In addition to natural rivers, lakes and woodlands, the technological infrastructure of sponge cities should be highly valued. Under the premise of satisfying the function of green space, the ability of rainwater management and control can be significantly improved by studying the target and target of low-impact development control, scale and layout mode of suitable green space, effective connection mode with surrounding catchment area, plant and optimized management technology.
According to the explanation in "Technical Guidelines for Sponge City Construction-Construction of Rainwater System for Low Impact Development (Trial Implementation)" compiled by the Ministry of Housing and Urban-Rural Construction in 2014, low impact development means that in the process of urban development and construction, through ecological measures, the hydrological characteristics before and after urban development and construction can be maintained as much as possible, and the total runoff caused by the increase of impermeable area can be effectively alleviated. The adverse effects of runoff peak value and the increase of runoff pollution on the environment. Low-impact development of rainwater system can effectively control total runoff, peak runoff and runoff pollution by infiltrating, storing, regulating, transporting, intercepting and purifying rainwater.
Technical Measures of Sponge City
From the function of the city, the construction of sponge city covers four aspects: building and district, urban road, urban green space and square, urban water system. Specific technologies can generally be divided into permeation, storage, regulation, transfer, pollution interception and purification and other categories according to their main functions.
Various low-impact development technologies also include a number of different forms of low-impact development facilities, including pervious pavement, green roof, sunken green space, biological detention facilities, infiltration ponds, seepage wells, wet ponds, rainwater wetlands, water storage ponds, rainwater tanks, regulating ponds, regulating ponds, grass planting ditches, seepage pipes/canals, vegetation buffer zones, initial rainwater abandonment facilities, artificial soil infiltration, etc.
Low-impact development of single facilities often has multiple functions, such as the function of biological detention facilities, in addition to infiltrating groundwater, can also reduce peak flow, purify rainwater, achieve multiple objectives such as total runoff, peak runoff and runoff pollution control. Therefore, low-impact development facilities and their combination systems should be selected flexibly according to the design objectives, facilities scale should be calculated according to the corresponding methods according to the main functions, and facilities selection and scale of individual facilities and their combination systems should be optimized.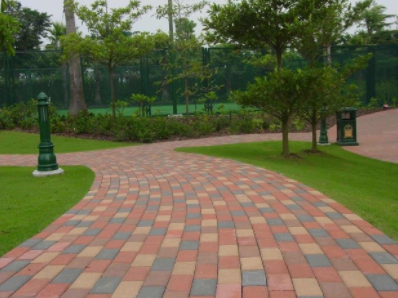 Figure 1: Permeable Pavement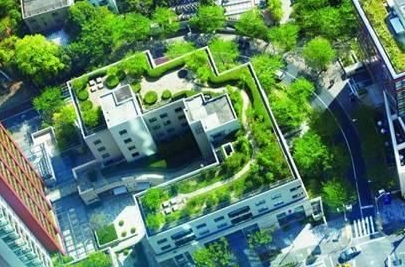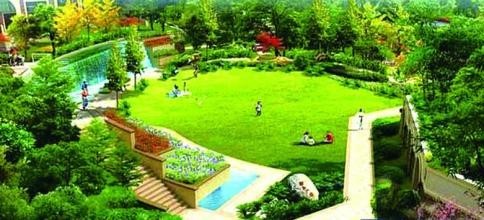 Figure 3 Submerged green space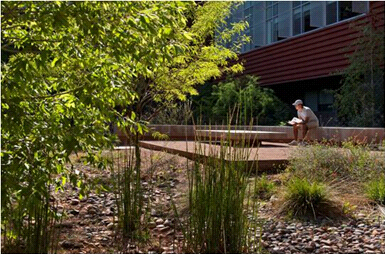 Figure 4: Biodetention Facilities

Figure 5: Penetration pond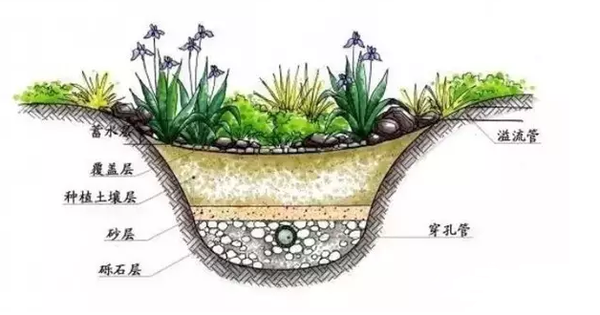 undefined