The company participated in the bidding opening meeting of Zhangwu high speed, Jingshui high speed and Xiapu highway of China Railway Twelve Bureau
---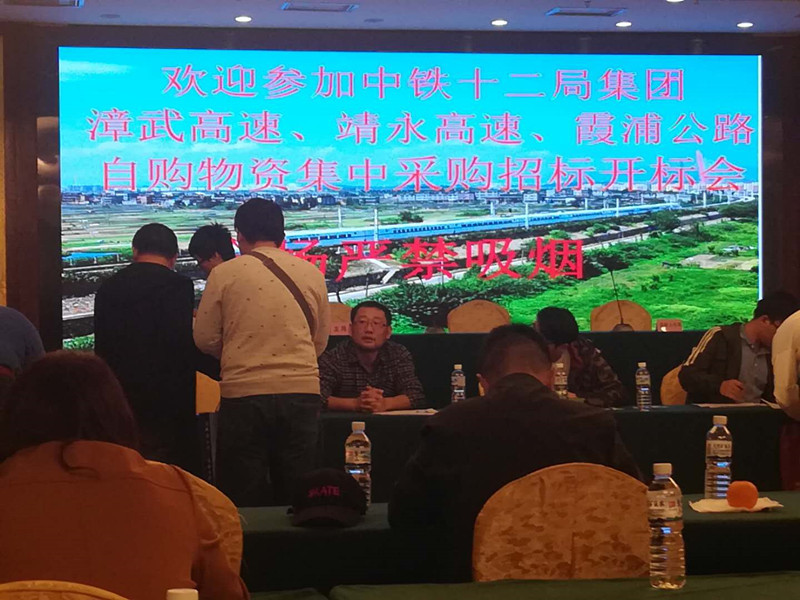 The company leader participated in the bidding conference of Zhangwu high speed, Jingshui high speed and Xiapu highway self-purchase material centralized procurement bidding of the 12th Railway Bureau
The company mainly produces waterproof sheet, steel-plastic geogrid, plastic geogrid, polyester geogrid, glass fiber geogrid, one-way geogrid, geotextile, geomembrane, geonet, drainage board water stop and other engineering materials.
The products are mainly used in highways, railroads, coal mines, water conservancy, electric power, soil and water conservation and environmental greening and infrastructure construction fields, and have been widely used in many national key projects such as highways and railroads, and have been praised by experts in the engineering field and the majority of users. We are a member of China Geosynthetic Materials Association and China Construction Society. At the same time, our company has two advanced two-way geogrid production lines and two waterproof board production lines, specifications and width can be customized, with an annual output of 13,000,000 square meters, the company is connected with Jinan-Qingdao, Beijing-Shanghai, Beijing-Fuzhou high-speed highway and 104 national highway, the traffic is very convenient, communication is developed, products are exported to Japan, South Korea, Europe and the United States and other countries.
Our company strictly in accordance with national and international standards of production, quality supervision and testing technology advanced, perfect after-sales service system, so that you do not have to worry about, welcome you to call to the factory to our company to guide, while hoping to continue to get new and old customers from all walks of life support.