Good news! Desheng Synthetic Materials Co., Ltd. won the honorary title of "Gazelle Enterprise" in Shandong Province in 2022
---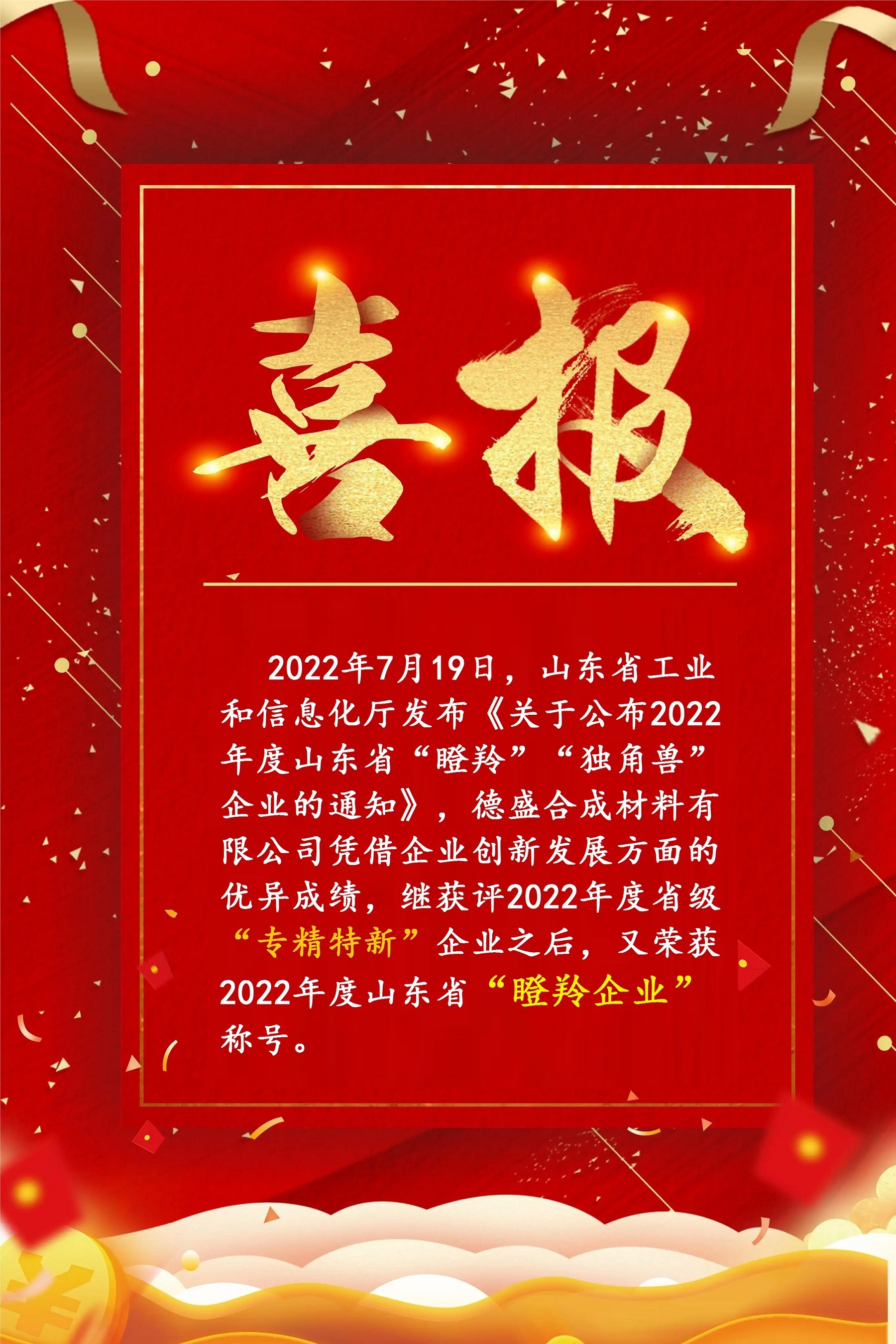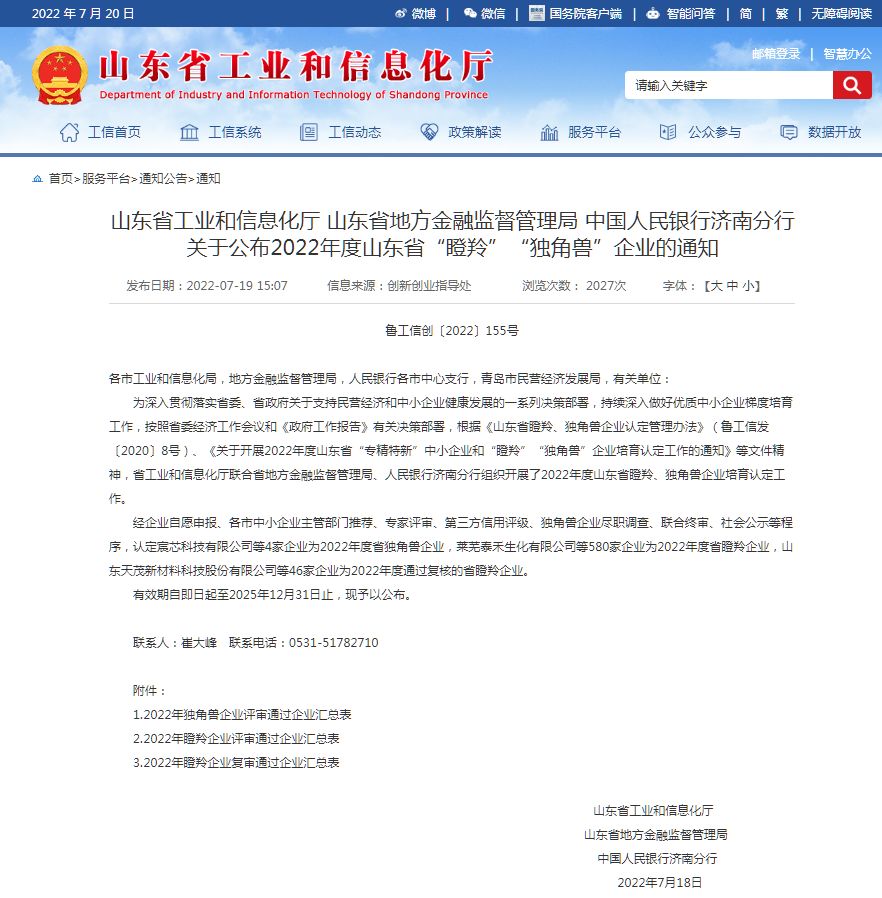 List of "Gazelle Enterprises" in Shandong Province in 2022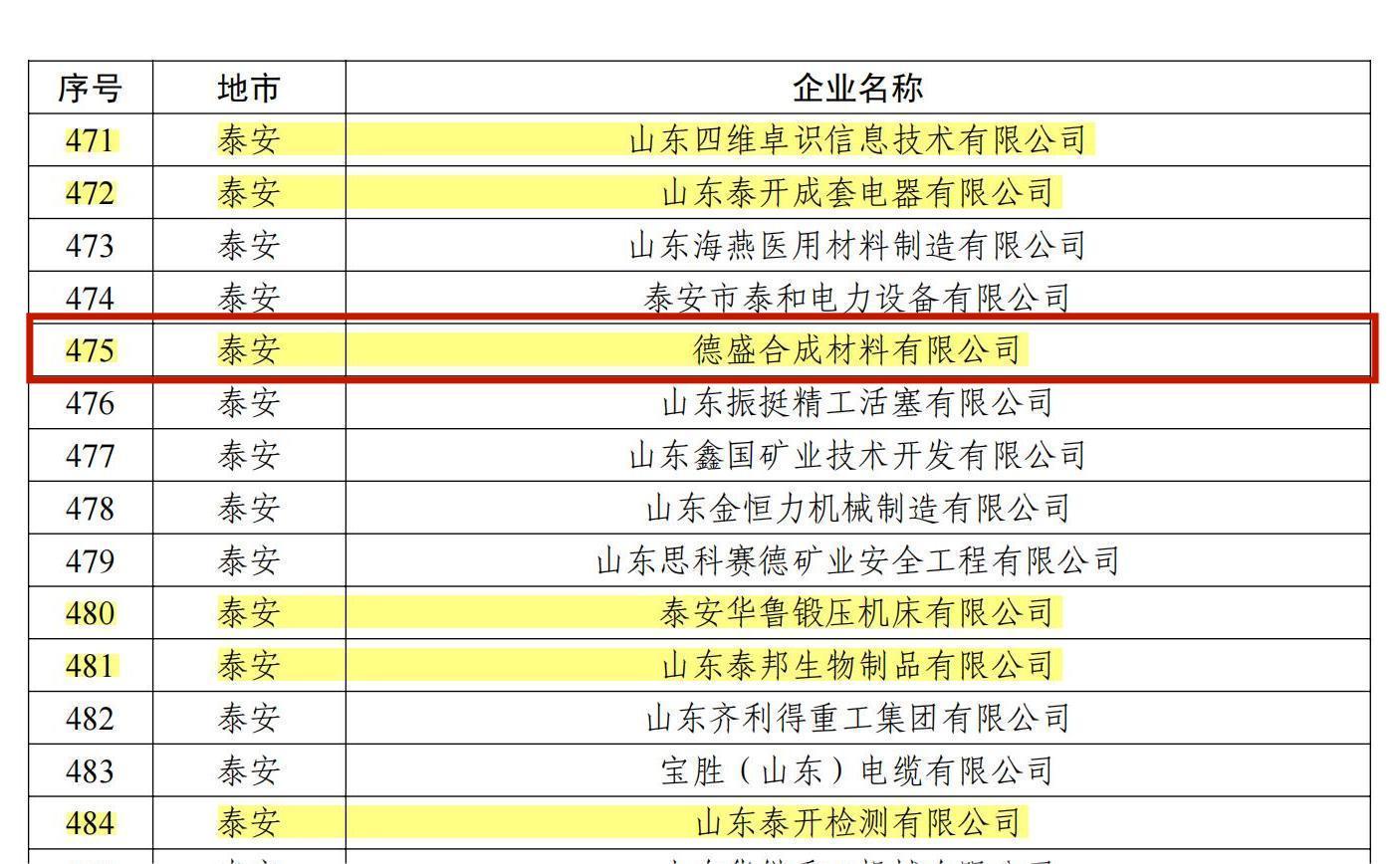 Gazelle Enterprise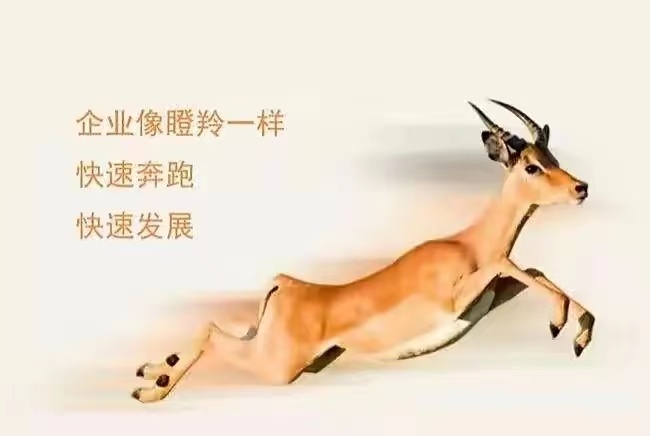 "Gazelle enterprise" refers to an excellent benchmark enterprise that has legally operated in Shandong Province, has crossed the death valley of the start-up period, and has steadily entered the high growth period with the support of new technologies, new formats and new models. It has outstanding comprehensive benefits, great industrial influence, high social integrity, and strong demonstration drive. It has played a significant role in leading the transformation and upgrading of small and medium-sized enterprises and promoting the development of private economy.
Desheng Synthetic Materials Co., Ltd., founded in 2009 with a registered capital of 110 million yuan, is a comprehensive enterprise specializing in the research, development, production and sales of waterproof materials and geotechnical materials. The company was honored as a national high-tech enterprise, a national science and technology small and medium-sized enterprise, and a specialized and special new enterprise in Shandong Province, and passed the ISO9001 quality management, environmental management, and occupational health and safety management system certification.
The company has always adhered to the business purpose of "quality is life, customer is God, innovation through innovation, and excellence", and organized production in strict accordance with relevant national and international standards. The quality supervision and testing methods are advanced, and the after-sales service system is perfect, forming a good cycle of "production promotion, production based on sales". Desheng people continue to innovate independently and ensure the quality of products. At the same time, they also continue to develop new products and obtain many national patents, making outstanding contributions to the development of the industry.
Desheng Synthetic Materials Co., Ltd. looks forward to sincere cooperation with friends at home and abroad. Welcome to our company for guidance.