On the Difference between New Material Waterproof Plate and National Standard Waterproof Plate
---
The new material waterproofing board is white in color, and the national standard waterproofing board is gray in color.
New material white waterproofing board is the advanced waterproofing membrane at present. It has all excellent properties of high molecular material. It overcomes the performance defects of single material, has excellent tensile strength, high breaking elongation strength, puncture resistance, chemical aging resistance and excellent low temperature resistance.
Thickness: 1.2 mm 1.5 mm 1.8 mm 2.0 mm
Width: 300 mm length: 20-100m (customizable according to user needs)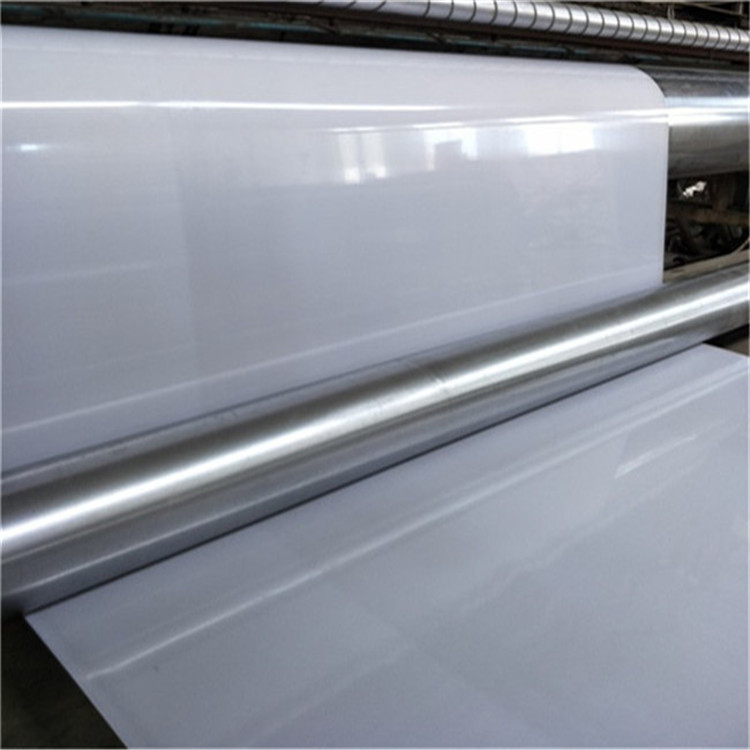 Acid and alkali resistance and a variety of chemical substances, new white waterproof board size stability, good bonding, easy to construct.
The new material white waterproofing board is suitable for drainage and waterproofing at various construction joints of tunnel lining and underground engineering, especially for waterproofing on the inner surface of subway, thermal, electric power and culvert vault. It is widely used in building, civil air defense engineering, expressway, airport, water conservancy facilities, industrial and domestic water storage pools and other waterproofing projects.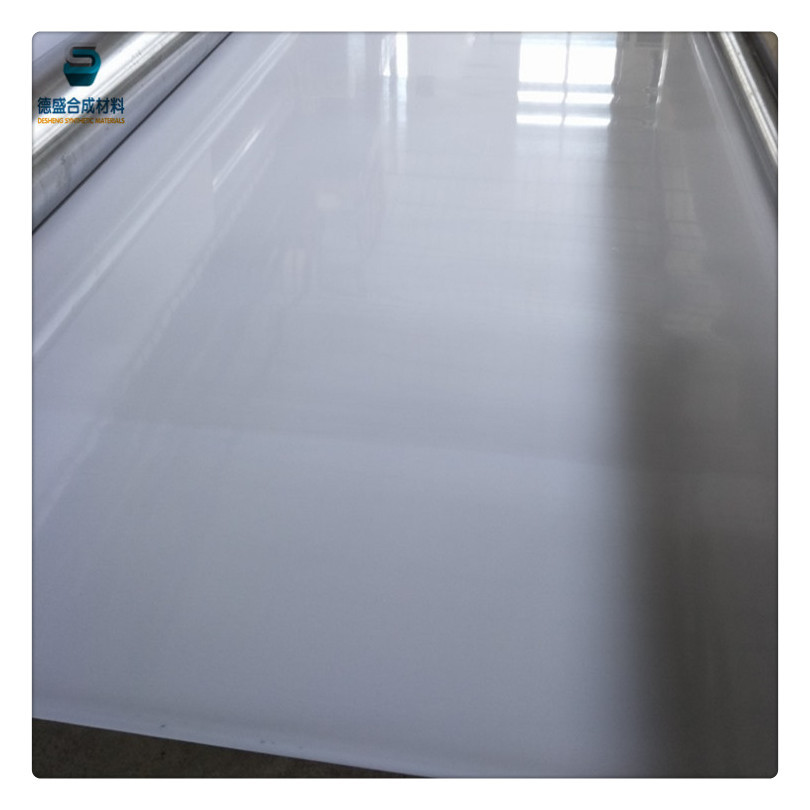 Packaging and transportation:
1. The products are packed in plastic woven bags.
2. Strictly prevent sunshine and rain in transportation, strictly prohibit access to fire sources, prevent collision, and ensure that the packaging is intact and intact;
3. When the product is stored, it should be stored in a cool and ventilated place. The plate should be laid flat. The stacking height should not exceed four layers. It is forbidden to approach the fire source.
New material white waterproofing board is provided by Desheng Synthetic Material Co., Ltd. It specializes in the production and sale of geosynthetics, strictly in accordance with the relevant national and international standards, advanced quality supervision and testing technology, perfect after-sales service system, so that you have no worries. The company's production scale and comprehensive strength are in the forefront of the same industry in China. Welcome to our company for guidance.
undefined